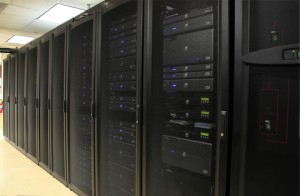 Superior Central Station, Inc. was founded in 1993 and is head-quartered in McAllen, Texas where we provide local, regional, and national alarm monitoring and security services to our residential and corporate customers.
We are a U.L.- listed Central Monitoring Facility that offers monitoring for fire, hold-up, burglary, power failure, low battery, environmental controls, daily test reports, supervised opening and closing signal and any other critical business functions.
We staff a fully bilingual alarm response team. Our operators constantly receive updated training through proven methods in customer relations, equipment knowledge and specialized response procedures to insure quality service.
Our monitoring facility is protected by a state of the art security system, fire alarm system, access control, and CCTV system. Additionally, our facility is equipped with multiple telephone lines, fiber optic data connections, redundant services and work stations, and spare parts.
In the event of an unforeseen emergency, Superior Central Station has natural gas propelled generator that provide power to our complete facility along with uninterruptible power supply for a smooth transition from our local power plant to generator power without the loss of signals or incidents. We have installed cellular telephone communication to provide uninterrupted contact with police and fire authorities, should outbound telephone disruption occur.